Celtic Christmas at The Cathedral
On December 4, 2018 By
ninasloan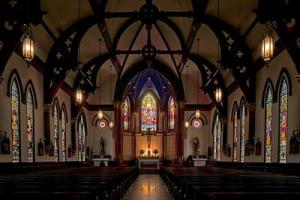 Join Silver Thistle and more as we celebrate the holiday season in a performance at Celtic Christmas at The Cathedral on Friday, Dec. 21 and Saturday, Dec. 22. Click the link below for more info and to buy tickets.
http://www.celticchristmasaustin.com/
Produced by Celtic Cultural Center of Texas, in the hall of one of Austin's most historic Houses of Worship, comes a gathering every year of some of the city's most honored vocalists led by award winning director Dr. Jeffrey Jones Ragona. The voices combined within the extraordinary Schola Cantorum of St. Mary's Cathedral make it a night of enchanted wonder paired perfectly by the humble offerings of the Irish and Scottish traditional music played by noted artists of the Celtic Cultural Center forming a celebration fit for angels and shepherds alike.