Send-Off Success!
On July 9, 2019 By
administrator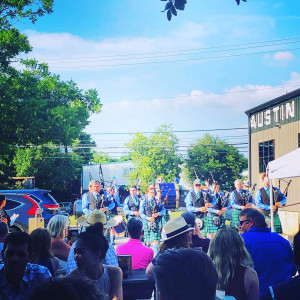 On July 6, 2019 we were hosted at The ABGB for our Scotland Send-Off Show as we prepare for our upcoming competitions in Scotland. Huge thanks to all who felt with the summer heat to come out and support us. 
Raffle was a huge success - all our items were tremendously sought after and the lucky winners gladly claimed their prizes. Thank you to our event donors including - Christine Sadler, Tessa Palmer, Crowded Barrel and Under the Tartan Sky. 
We performed two of our competitive sets to a well attended audience where eager guest judges provided some very helpful and creative comments!
If you took any pictures during the event we would love to share them on our social media and Web site. Please send to us via our Web site or post directly on our Facebook page and use the #silverthistlescotland2019
For now, enjoy the photos and videos we captured from the day!