Sláinte, We're Going to Scotland!
On June 3, 2019 By
administrator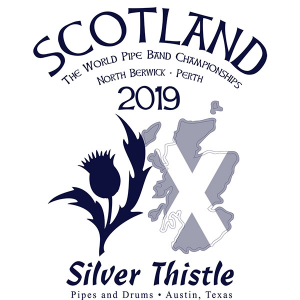 As part of our ongoing mission of maintaining our competitive status, we have been preparing to travel across the pond to Scotland this summer to compete in The World Pipe Band Championships on Aug. 17, 2019 on Glasgow Green. To learn more, visit: 
https://www.theworlds.co.uk/
While in Scotland, we'll also be competing in two other esteemed Highland games - Perth and North Berwick!
A trip like this is no light undertaking in terms of time, talent or resources, so as part of our fundraising efforts, we are releasing this limited-edition dri-fit shirt to commemorate our 2019 competitive travel to Scotland available for purchase today!
Please consider supporting us!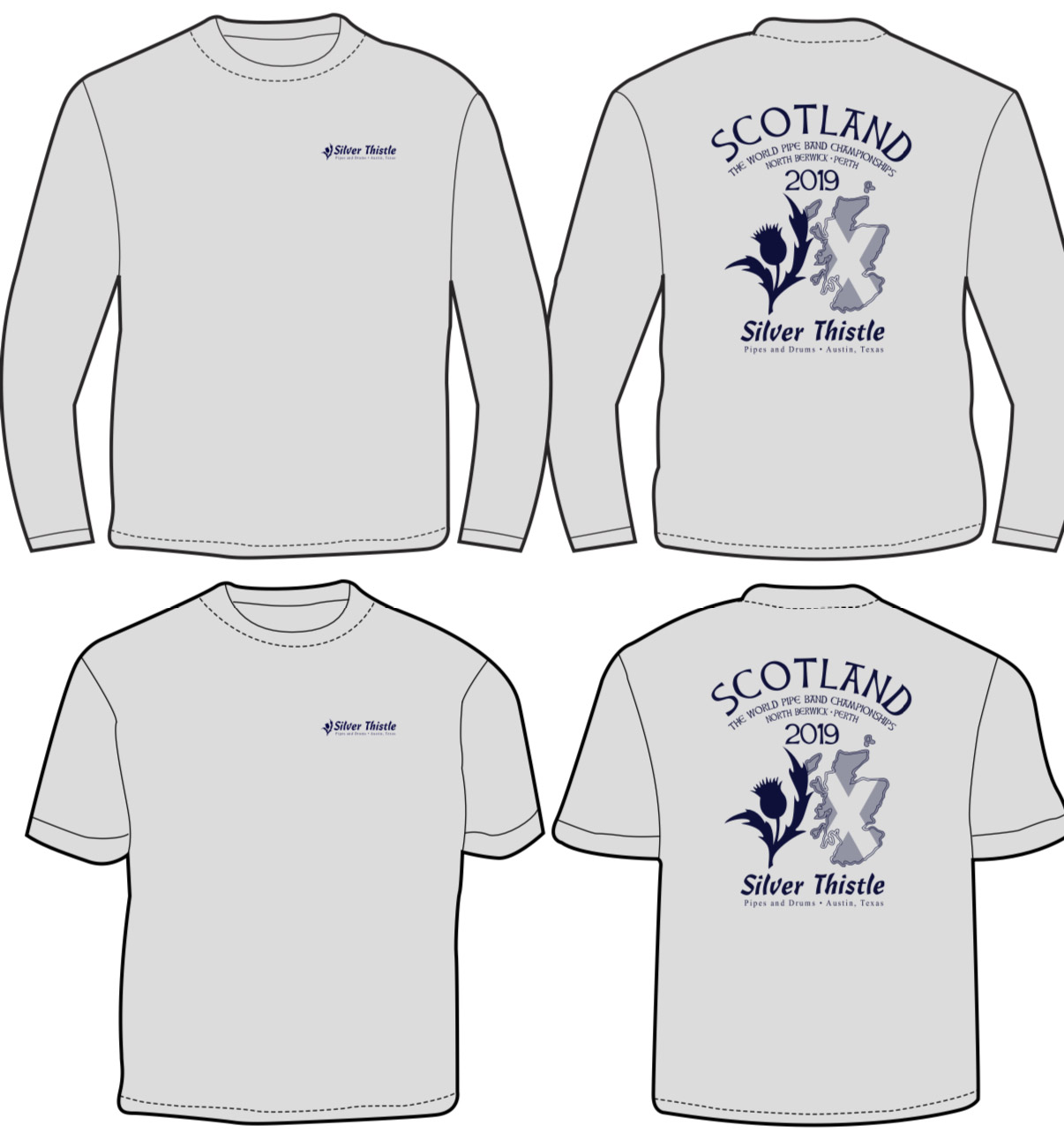 Orders will be available for pick up at our soon-to-be-announced send off exhibition show July 6 at the
Austin Beer Garden Brewing Co.
, or can be shipped for an additional fee.